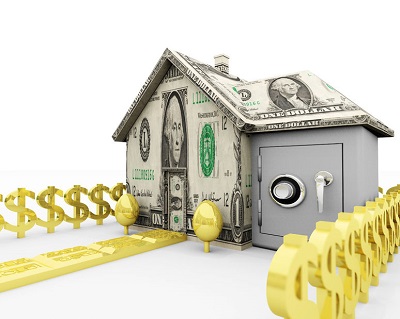 The real estate market is definitely alive and well. Marietta is a good place to live, and property values and sales trends continue to reflect that. If you are looking for homes for sale with good flipping profit, Marietta can be a profitable investment option. Deals are happening quickly, and homes are often selling in a record amount of time. Even with all of the volatility of a hot seller's market, investing in real estate is still one of the safest and most efficient ways to build wealth. PMI Perimeter is firmly entrenched in various aspects of the real estate market in the metro area. The following proven methods to grow your portfolio become even more essential in the type of market that we are experiencing today.
1 – Get in the game
It is impossible to grow your real estate portfolio until you have one. The purchase of your first property can set you up for tremendous success – or become a major roadblock in the progression of your portfolio. That said, it is imperative that you don't make a rushed decision on a property just to say you have begun. It is best to begin with smaller or less expensive properties since they provide a better margin for error. Regardless of how well the purchase and subsequent resale of the property go, your first transaction will always be a valuable learning experience.
2 – The concept of leverage
When you buy a property for one price and subsequently make the necessary improvements to the property to increase its value, the difference between the new market value of the home and the price you paid is called equity. There are a few different ways for you to gain access to that equity. You can borrow against that equity with a home equity line of credit. You can also sell the property and take the equity out as profit. Whichever method suits your situation best, the next move is to leverage that money into the next property or properties that you want to add to your portfolio. Be certain that you don't over leverage yourself by getting into more debt than your cash flow can cover payments for.
3 – Work smarter instead of harder
It isn't always easy to find undervalued properties that you can turn a profit on. But there are diamonds in the rough if you look hard enough. There are numerous web-based tools, apps and software systems that can help alert you when a potentially undervalued property hits the market. It is also imperative to consult with people who have inside information on the market. A good place to start is to consult with a company that specializes in property management. Give us a call at PMI Perimeter and we can help you achieve your goals.
4 – Find properties before they are listed on the local Multiple Listing Service (MLS)
By networking with an experienced property manager, you set yourself up to be privy to certain information prior to other investors or prospective homebuyers. Property managers often know if a specific property is going to go up for sale well before it is listed. Their clients are often landlords, and property managers strive to be a resource for them in every way possible. If a client expresses that they are considering selling a specific property, the property manager can offer to tap into their network of investors, professional connections and other people they are aware of who are considering purchasing property. The more networking you can do, the bigger the advantage you'll have over those who simply wait for a property to hit the MLS.
By utilizing these four methods, you can begin to build a solid portfolio with a strong foundation. Be sure to watch for a future PMI Perimeter blog post where we will cover the next four proven methods to ensure your real estate portfolio continues on its positive trajectory of growth.