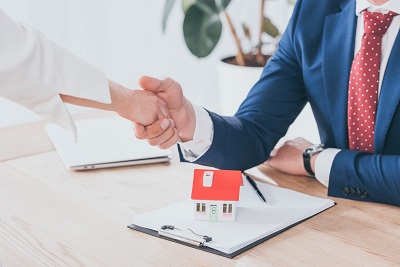 We understand that it can be very difficult to choose a third-party property management company. You need help and you want one of the best Atlanta property management companies out there. After all, you worked hard to gain your investment and you want to leave the management of it in the hands of someone who is knowledgeable, responsible, and reliable.
This may seem like a tall order but it's the way things work at PMI Perimeter. In fact, our brand promise makes us one of the top Atlanta property management companies in town.
Find out what our brand promise means to you as a property owner and why the choice is easy when you partner with one of the best property management companies in Atlanta.
Effective Communication
Effective communication is the first step to a great relationship with your property manager. We pride ourselves on quick turnaround times and never leave you (the homeowner) or your tenants in the dark about anything. Because you can reach a property manager at PMI Perimeter any time of day, you and your tenants will always have someone to speak with. We can communicate via phone, email, or in-person depending on what is most convenient for you.
Integrity
This is a big one in an industry where you are dealing with other people's investments. It's of utmost importance to us that all of our employees display integrity. The PMI Perimeter promise is that we will treat your property like it is our very own and give it the respect it deserves as if we had done the hard work to buy it ourselves. This ensures that no small things slip through the cracks and become forgotten. Our commitment to integrity and respect is extended to your tenants as well because they deserve the very same treatment.
Availability of Management
As mentioned above, it's massively important that you and your tenants are able to get a hold of your property manager when the time arises. That is why property managers are available at all times of the day and night. We pride ourselves on being ready to receive and handle a call from your tenants and provide a solution for them in a quick manner. We understand that one of the great benefits of a property management company is that we take care of tenant communications. There is no need for you to have to respond to calls because that's our job.
Accurate Accounting
Lastly, we can make your life much easier by taking care of the financials for you. Our system allows us to collect the rent and pay for maintenance. That way, things can continue to run smoothly without having to interrupt your life. We have simple, online systems in place for your tenants to utilize, whether that be paying rent or placing a maintenance request. All of these transactions are detailed in reports for you to review so you can conveniently see where your money is coming and going.
It can be a daunting decision to choose which one of the top Atlanta property management companies gets to maintain your home, but the choice is clear once you know about Property Management, Inc. Our brand promise includes effective communication, integrity, availability, and accurate accounting.
We at PMI Perimeter are happy to show you the PMI difference. Contact us today to learn more.