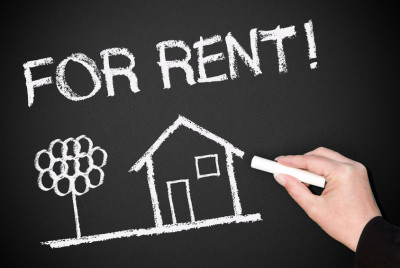 Perhaps you're about to relocate to another city. Or you've decided to upsize and purchase a larger home. Maybe instead of selling your home, you're considering holding on to it and using it as an investment property. In this blog, we are going to go over some steps to becoming a successful landlord.
1. Notify your mortgage and insurance companies. The first step is to contact your mortgage company. Some loan programs (like FHA) require that the owner occupy all or part of the home for a pre-determined amount of time. After verifying that you are in compliance, the next step is to reach out to the insurance provider and inform them that you'll be renting out the asset instead of residing therein. Your existing homeowner's insurance policy is likely owner-occupied in nature, so it's important to modify the coverage to ensure that your property is fully protected. You also want to make sure you're following any local, state, and federal regulations that are required of landlords.
Lastly, make sure you consider all of the tax implications that apply to landlords. If you rent out your house for more than 14 days, you're a landlord to the Internal Revenue Service. That means you have to report your rental income for tax purposes. It also means you can deduct rental expenses and deduct depreciation on the asset as well. Good bookkeeping is a must.
2. Make sure it's clean. No one wants to move into a pigsty. Rental properties should be thoroughly and professionally cleaned before the first tenant moves in and after each tenant subsequently going forward.
3. Spruce up the landscape. The curb appeal of an investment property is crucial to attracting good tenants. It can make all the difference in filling your rental space quickly and keeping it occupied as well. In addition, it lets your renters know how you expect the property to be treated while it's occupied. That means keeping it in top shape both inside and out. When it comes to investment properties, first impressions really do matter. Things like the front door, walkways, side yards, storage areas, flower beds, and lawn are essential to maintain.
4. Check all safety features. New renters should never be allowed to move in without first making sure that the smoke and carbon monoxide detectors have been tested. Other safety features, such as motion-activated outdoor lighting, and door locks should also be in good working order. Pay close attention to any other possible safety issues such as tripping hazards or electrical issues.
5. Include welcoming materials in your home. Nothing says "thank you for renting our home" quite like a welcome packet containing a guide to local amenities, and a small gift or a 'thank you' note from the landlord. It's good to include a guide of the fun things there are to do as well as places you can enjoy a meal in the greater Atlanta area.
6. Enlist the help of a (local) expert. With our full-service greater Atlanta metro area property management, you receive a wide range of services. You also get the benefit of a team of skilled professionals with the expertise to provide you with the highest level of customer service and care. This sets you up to achieve the maximum return on your investment. We regularly care for properties in the following areas:
Atlanta
Decatur
John's Creek
Mableton
Smyrna
Woodstock
Managing your rental shouldn't feel like a full-time job. PMI Perimeter works with the absolute highest quality vendors to help you protect your asset and maximize the return on your Atlanta area rental property. We strive to completely eliminate the headache and worries of managing a rental property by yourself. With our proven and streamlined processes, we can help you achieve the success you are looking for as an investment property owner. We can assist with things like determining your cash flow on a monthly basis and also provide critical insights into the local real estate market.