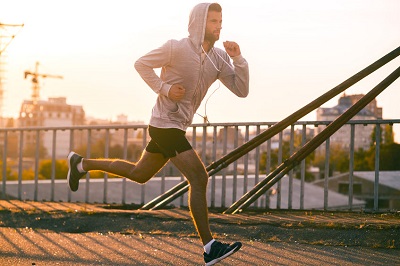 Each year, New Year's resolutions start just about the same way, don't they? With great intentions, high expectations and a burst of motivation to remake ourselves in relation to our relationships, finances or health. But how do we keep this momentum rolling when the hype of the season is over and we are left trying to build a new routine into our lives?
Well, we've got some tips, or better yet, options, that may help you keep up your conquest for healthy living. And believe us, as the premier property management company in Sandy Springs, GA, we know a thing or two about commitment. What bigger commitment is there than owning property?! Whether it be commercial property management, the purchase or sale of a home, or a single dwelling property that needs managing, PMI Perimeter can help.
Homes can become a ball and chain or they can set you up for financial freedom, and just like that New Year's resolution to get active, we've got the knowledge and tools you need to make sure you come out on the right end of the deal. Here are some simple tips that will help you enjoy getting fit.
Exercise in a park
Some folks may be uncomfortable going to indoor gyms, which means that the great outdoors is an awesome option. Go for a bike ride, take a walk, or go for a jog in any of these awesome parks around Sandy Springs.
Join a specialty gym
Sometimes all it takes is falling in love with a new hobby to get you healthy. The gyms listed below aren't your average fare. They will, however, help you gain new skills, a community and a fit body.
Stone Summit Climbing Atlanta (3701 Presidential Pkwy, Atlanta, GA 30340)

Pick up a new sport by joining this climbing gym, or it's partner location in Kennesaw.

CYCLEBAR (4794 Ashford Dunwoody Rd, Dunwoody, GA 30338)

Start taking your fitness seriously by joining up with these folks and revolutionize your ride!

Hotworx Yoga (6115 Peachtree Dunwoody Rd, Sandy Springs, GA 30328)

Pick up a hobby that is good for the body, soul and mind.
Make some accountability partners
Nothing gets your bum off the Laz-E-Boy faster than a friend nagging at you, right? When you join a local recreational sports team, you've got a group of buddies relying on you and holding you accountable not only to the game but your own fitness.
The trick with maintaining a New Year's resolution is to set yourself up for success, much like when you enter the real estate game and choose PMI Perimeter as your Sandy Spring property manager. It's a no-brainer to team up with a company that is dedicated to your success and has the knowledge and values to treat you, your property and your renters right. In the same way, you gotta gear up for the big life change you told yourself you needed!