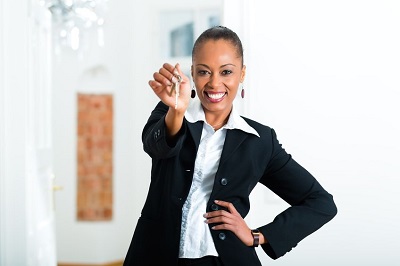 Buying your first investment or rental property is much like buying a home, but there are a few other factors to consider when the property is also a source of income. As one of the top property management companies in Atlanta, we love to help first-time real estate investors get on their feet in a competitive industry.
1. Determine your price range
First thing is first, you have to know what you can spend. This step begins with more number crunching and less Zillow scrolling than most of us want, but it pays off in the end. Before you can decide what you are looking for, you have to know what your price range allows for. Decide whether you can pay cash or want to get a loan. If needed, shop around for mortgage companies and find a loan officer you trust to guide you through the loan process.
2. Get pre-approved
Getting pre-approved before you start your house hunt will prepare you for a fast-moving real estate market. Have a pre-approval letter on file so you can show your sincere interest in a property and your ability to make a purchase. This will significantly increase your chances of being able to put in an offer when you find the right piece of land.
3. Determine the location
This step may end up influencing the price of your property or the loan amount you need, so be willing to be flexible with location if you aren't on price. Seeking neighborhoods and communities that are stable or growing is important, lest you end up with a property no one wants to rent or buy. More desirable locations are more expensive, but the return is greater in the end.
4. Do your homework on the numbers
When you're looking to buy an investment property, you must think beyond not only remodel expenses but also to what your property will rent or resale for. When you find a house and put in an offer, be very diligent about calculating the price of the work required to make the property a desirable rental. Factor this into your calculations on monthly rental income and make sure you're still coming out on top.
5. Price vs. Property
Remember, it is always better to pay a fair price for a great property rather than pay a great price for a fair property, particularly when looking to rent the property. Unless you are a top-notch handyman yourself, the less work you have to put into the house upfront, the better. Nicer properties rent for a higher price, so consider purchasing a move-in ready house for a rental.
Bonus Tip:
Once you've purchased a property in the Atlanta area, hire a PMI Perimeter to optimize your top earnings. A top-notch property management company can help you prepare your home for rental, find excellent tenants, and take care of the maintenance for you. This leaves you with nothing more to do than sit back and rake in the earnings!
When it comes to becoming a property owner, planning and forethought will go a long way to help prepare you for the journey ahead. Setting yourself up for success can be as easy as making a call to PMI Perimeter. With our high-level technologies and industry know-how, you will have all the tools and assistance you need to have happy renters and a growing bank account.