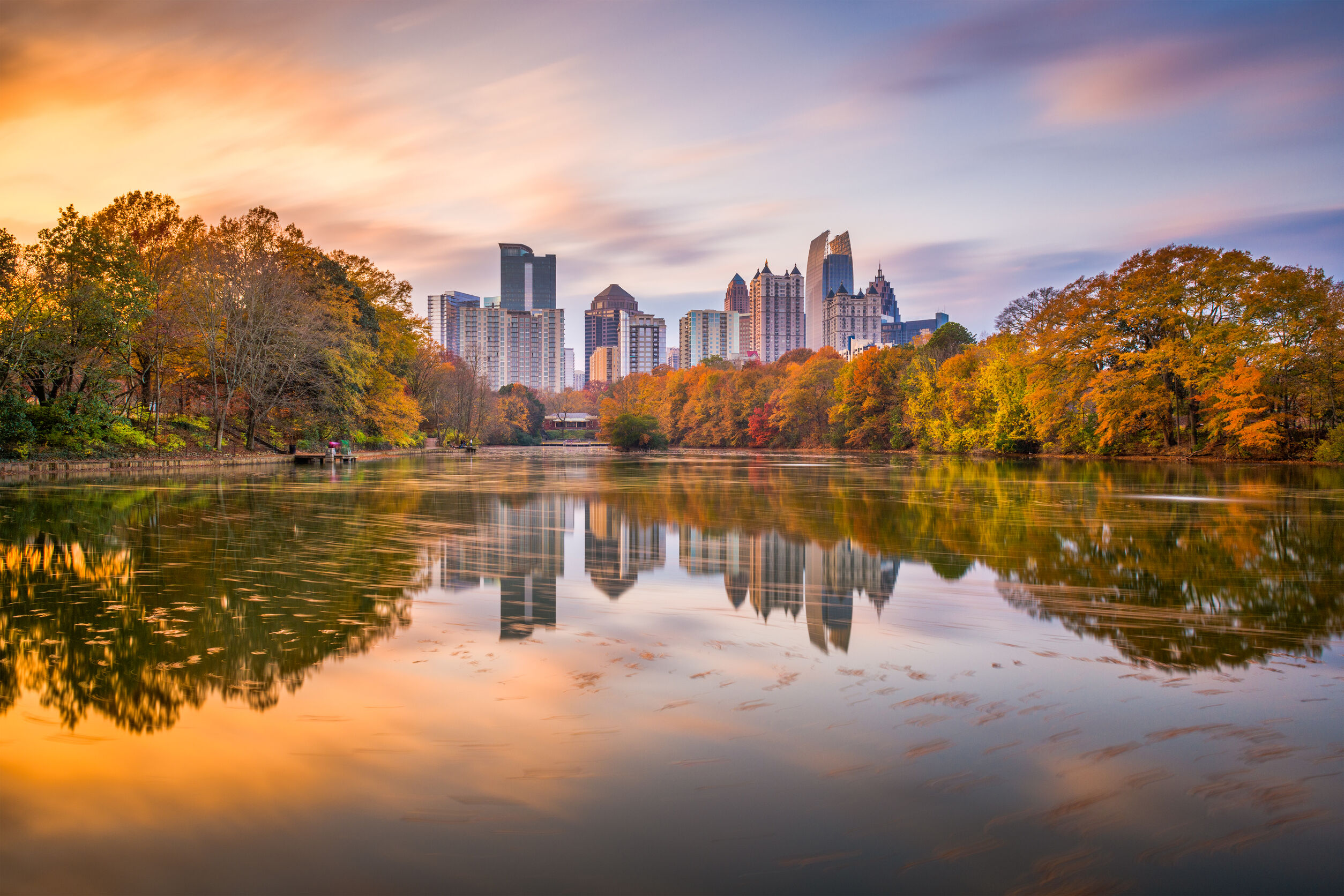 Atlanta is one of the most important cities in the southern region of the United States and has a lot to offer to its residents and visitors. The most populous city in Georgia, with an estimated 2021 population of over 496,000, it is also the state capital. Atlanta is the cultural and economic center for its entire metropolitan area, which encompasses more than 5 million people.
Living in Atlanta gives you the opportunity to take advantage of its great growth possibilities, as it is considered one of the cities with the greatest economic potential in the world. The capital of the state of Georgia is home base for several companies in the country, which makes it a great choice for a meaningful career. Here are some reasons why you would choose to live in Atlanta.
1. Weather
One of Atlanta's main advantages is its climate. The city allows you to enjoy a pleasant climate during most of the year, with average temperatures around 65°F. While the summers are hot, the winters are by no means extreme, so adjusting to them is not difficult, even for those coming from a tropical area.
2. Multicultural aspect
With a diverse population, another advantage is the multiculturalism of our city. Our very diverse population contributes to the economy and lifestyle all around Atlanta. We have a city rich in many cultures that are reflected everywhere. From businesses to events to restaurants to the arts, our residents make our city thrive.
From the arts scene to the foodie scene, history to animals, immerse yourself in the many varied things to do around the city.
The High Museum of Art is located in Midtown. Its extensive collection, numerous events, and commitment to inclusivity make it a highlight of the art scene. When it comes to food, you can take a delicious culinary journey. As Discover Atlanta explains, "When three top food critics were tasked with researching the top 50 restaurants in Atlanta, they ended up with 75. They could not whittle it down any further. That tells you something — our food scene has matured big time." Atlanta has a rich history, not the least of which is its important role in the Civil Rights Movement. You can visit numerous museums, landmarks, and other historical sites. And for nature lovers, the Georgia Aquarium never gets old.
3. Work Place
The job opportunities you will find in Atlanta also play an important role in people's decision to make this city home. Atlanta is home to over 150,000 businesses, and the city continues to attract Fortune 500 and 1000 companies, making the city one of the most popular destinations for recent college graduates, entrepreneurs, and those looking to build a better future for themselves. Atlanta is a great economic center that offers many opportunities, including for those who come with the intention of starting their own businesses.
4. Education
Another great reason to live in Atlanta is that it is a city with quality post-secondary education institutions. Atlanta is home to 57 colleges and universities. It ranks 6th in the number of annual college graduates (bachelor's or higher). Not only do these institutions attract students from all over the world, but they are an admirable example of the spirit of unity that makes Atlanta so great. These institutions work to support one another, offering joint degrees, sharing resources, and working together.
Living in a city like Atlanta provides us with many opportunities and options for entertainment, cuisine, and culture. PMI Perimeter is the #1 property manager company, recognized across multiple industries.
No matter what's happening in the real estate market, properties still need to be managed. Rents need to be collected, bills paid, roofs fixed, annual reviews, the list goes on-and-on. PMI Perimeter provides all these valuable services and more. Learn about our services here.
Contact us today and let us help you to avoid any concerns when managing your property.