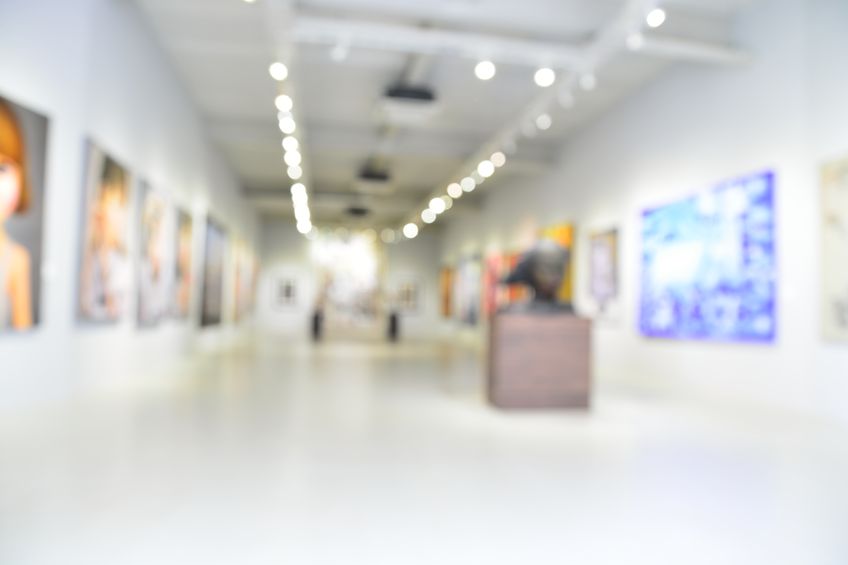 Georgia, especially the Atlanta area, has an interesting history that's worth taking the time to learn more about. With all that the Atlanta area has to offer, there are plenty of interesting places to visit including fascinating museums! Having days-worth of interesting, family-friendly fun and education, Atlanta area museums are a great option for any family outing. We wanted to offer up our list of four must-see Atlanta area museums that you and the whole family can enjoy, check out our list and plan your trip full of Atlanta-area arts and culture today!
The High Museum of Art
The High Museum of Art has is an over 100 year old,135,000 square foot art museum that's home to permanent, rotating, and traveling exhibitions as well as has a strong commitment to art conservation. Featuring exhibits including African art, American art, decorative arts and design, European art, folk and self taught art, modern and contemporary art, photography, and more, there's something for everyone to appreciate and even more for them to learn about! The High Museum of Art is dedicated to being a cultural resource for all communities and strives to provide unique experiences for each of its unique guests. Does all this sound like a great way to spend your day? Start planning your visit on their website.
You can visit The High Museum of Art at 1280 Peachtree Street NE, Atlanta, Georgia 30309
Fernbank Museum of Natural History
Can't decide if you want to spend the day outside or inside? Look no further than the Fernbank Museum of Natural History. The museum, which offers permanent and new exhibits and experiences, allows you to travel back in time to far away places to see ancient cultures, dinosaurs, live animals, fossils, and scientific discoveries. When you're ready to head outside, you can enjoy the canopy walk, walking trails, playgrounds, and the exciting native wildlife! If you're feet get tired from all the walking, swing by the Giant Screen Theater and take in some "edu-tainment" style documentaries. They're not kidding when they say "Giant Screen," by the way, the screen is 4 whole stories high! Start planning your visit on the Fernbank Museum of Natural History website.
You can visit the Fernbank Museum of Natural History at 767 Clifton Road, Atlanta, Georgia 30307
Atlanta History Center
With 20 different in-person and online exhibitions, group tours, a research center, gardens and trails, and different special events happening all year long, the museum has plenty of opportunities for learning, amusement, and fun. The Atlanta History Center collection boasts 55,000 museum artifacts, 33 acres of living collections, and 17,000 feet worth of library and archival collections. Don't forget to stop for food and drink from BRASH Coffee and Souper Jenny to help you recharge after a long day of taking in local history and culture. Want to plan your in person visit and take in the museum's virtual exhibits? Check out their website.
You can visit the Atlanta History Center at 130 W Paces Ferry Road NW, Atlanta, Georgia 30305
World of Coca-Cola
We can't talk about Atlanta without mentioning Coca-Cola! The World of Coca-Cola is a fun way to learn about America's most refreshing beverage. From beverage samplings, to the Coca-Cola theater, to the behind the scenes bottling process and a Coca-Cola in pop culture exhibit, there are seemingly endless ways to get lost in the World of Coca-Cola. Want in on one of America's best kept secrets? Visit the vault of the secret formula where the 135 year old recipe is stored and kept safe from the public eye. Ready to chill at the home of the most iconic American beverage? Plan your visit on the World of Coca-Cola website.
You can visit the World of Coca-Cola at 121 Baker Street NW, Atlanta, Georgia 30131
Be sure to check out at least one, if not all of these fun, interesting, and educational Atlanta museums! Interested in Atlanta's rich cultural offerings so much that you find yourself wanting to stay here longer than just a little while? Check out PMI Perimeter's properties today to find out what homes are available for rent on our website.